Welcome to Aherne's Townhouse & Seafood Bar
Open Weekly (Wednesday-Sunday).
Our family have been running Ahernes since 1923.
Originally set up as a traditional pub and shop selling everything from a pint of Guinness to a pound of Butter run by our grandparents Madge & Jimmy Aherne. We now specilise in delicious seafood with boutique accommodation & a warm welcome. Scenic Youghal is the perfect place for exploring the south east with miles of beautiful beaches, local history and visitor attractions like the Jameson Distillery & Spike Island on our doorstep.
A Timeless Haven in Youghal, East Cork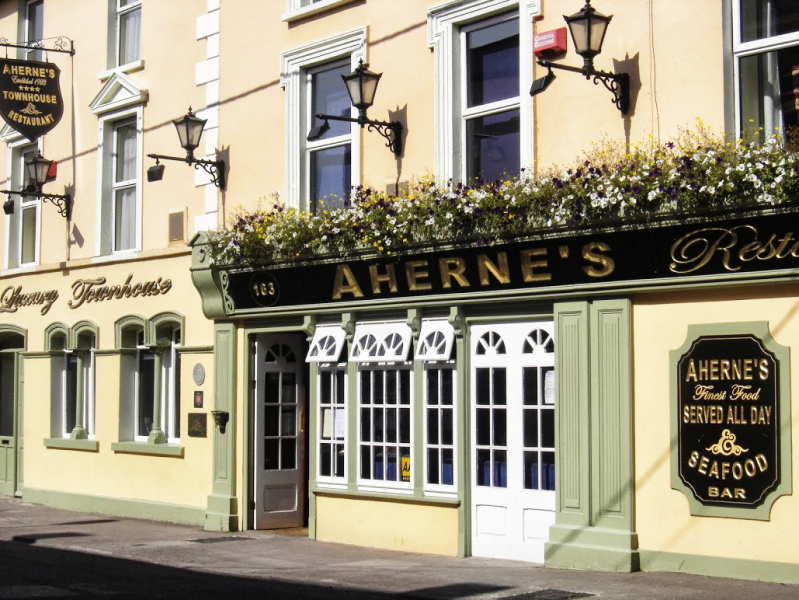 Since 1923, our family-run townhouse hotel has been a cherished gem nestled in the heart of Youghal, East Cork. Steeped in history and tradition, we take great pride in offering our guests an unforgettable experience, where warmth, hospitality, and exquisite cuisine blend harmoniously to create cherished memories.
Behind the Legacy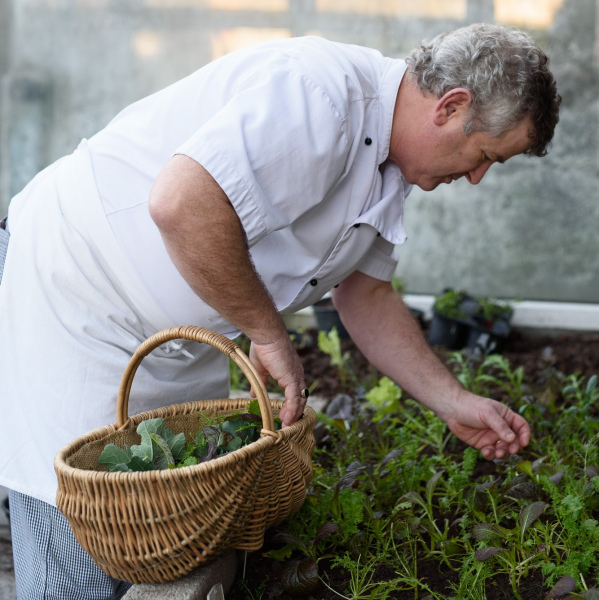 Allow us to introduce ourselves – David and John, the two brothers and their partners Gaye and Kate, who now carry on the rich legacy of Aherne's. With a passion for hospitality passed down through generations, we have continued to preserve the timeless charm of our hotel while embracing the desires of the modern traveller.
A Culinary Delight Awaits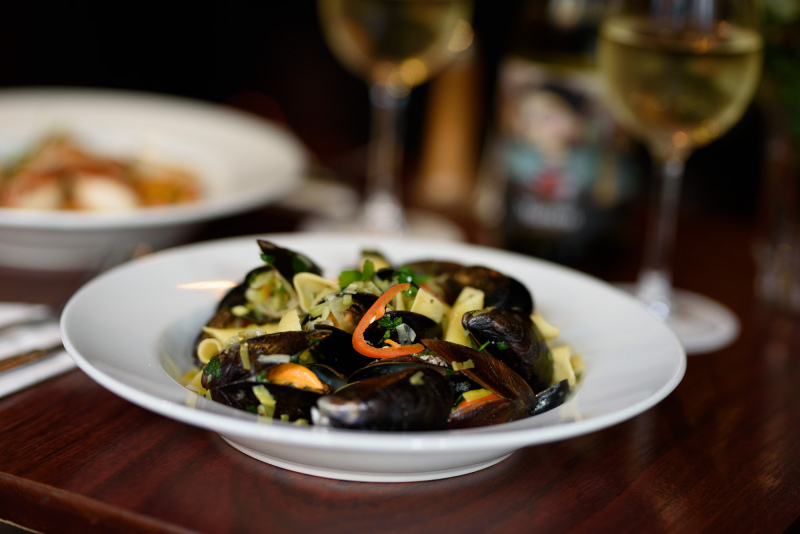 Aherne's is not just a hotel, but also home to an award-winning traditional pub and restaurant. Our pub exudes old-world charm, inviting you to unwind with your favourite drink while soaking in the welcoming atmosphere.

The restaurant, an epitome of culinary excellence, has earned accolades and was honoured with the title of "Ireland's most Romantic Restaurant" by the esteemed Bridgestone Guide. With a menu that stands as a testament to our dedication to perfection, we invite you to indulge in a gastronomic journey like no other.